Alternative Options for Bug Sprays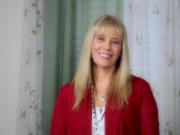 By
Wisdom By Nature
Expert
May 23, 2011 - 12:20pm
Now that summer is upon us and we are camping, hiking and enjoying the great outdoors we are back to the decision of what should we use for bug spray. The more we read labels the more we are aware that the only thing we are eliminating maybe ourselves.
The spray that we lather all over ourselves, our children and pets only seems to create a feeding frenzy for the bugs. Why is this? Because like viruses and bacteria they are becoming immune to the chemicals.
In nature we have a balance and every thing has a purpose keeping this balance in check. For plants to survive they release certain chemicals to repel insects without causing harm. This is the reason why essential oils have such profounding benefits. When used properly essential oils can repel insects without causing adverse effects on the environment and your loved ones.
Safe to use on pets, children and your clothing No more bugs, safe for the environment. Try some today! www.wisdombynature.net
For more information you can contact me at [email protected]
The above statement is for educational purposes only and has not been approved by the FDA. Be proactive in your health and choose wisely.