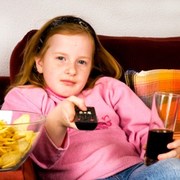 iStockphoto/Thinkstock
Public health officials are worried about America's expanding weight problem. The ranks of the obese are expected to swell in coming years from 36 percent today to 42 percent by 2030 and it's going to get very expensive.
A new report says over the next couple of decades treating chronic disease linked to obesity, such as heart disease, diabetes and cancer, is likely to top $550 billion.
This week, the Centers of Disease Control and Prevention (CDC) is hosting the Weight of the Nation conference in Washington DC, where more than 1,200 public health officials hope to develop a national strategic blueprint for battling the bulge.
Although obesity rates have slowed in recent years, it's far from leveling off. Duke University Health Economist Eric Finkelstein said it was unclear whether obesity rates had decelerated thanks to public policy initiatives aimed at preventing childhood obesity, greater societal awareness of obesity's health risks, or because Americans have hit the tipping point of fatness a population can sustain.
In January, two CDC studies suggested that obesity rates were at 17 percent for children and hovering around 35 percent for adults based on data from the National Health and Nutrition Examination Survey.
Public health experts have mainly concluded the best way to attack the obesity crisis is to prevent people from becoming obese in the first place. They place a particular emphasis on children who are being raised as "The Snack Generation". Many health experts believe kids' snacking habits and binge eating are fueling the U.S. obesity crisis.
According to the landmark Bogalusa Heart Study, 77 percent of obese children become obese adults, while only 7 percent of non-obese children do.
Dr. Paul Branscum, assistant professor of health and exercise science at the University of Oklahoma, and Dr. Manoj Sharma, a University of Cincinnati professor of health promotion and education wanted to know what factors affect a child's decision to reach for a bag of chips or some cookies rather than a piece of fruit. To find out, they enlisted 167 Midwestern fourth and fifth graders for a cross-section observational study.
Students were asked to report all snack foods and drinks that they had eaten in a 24-hour period outside of their normal meals. The information was then entered into the USDA National Nutrient Database to calculate the consumption of high-calorie snacks as well as calories from fruits and vegetables.
Branscum said the survey looked at the attitudes, relationships, intentions and personal behavior control that led to kids' choices, but not why students chose one particular snack over another. That clue could come in later studies.
However, they did end up with some interesting results. It turns out snacking represents a large part of children's daily caloric intake.
Overall, the group reported consuming an average of 300 calories from low-nutrition, high-calorie foods such as chips, candy and cookies -- nearly 17 percent of their daily caloric needs. They reported eating only 45 calories from fruits and vegetables combined. Other studies have found kids snacking accounting for as much as 30 percent of an adolescent's daily caloric intake.
The researchers say in the fight against childhood obesity, snack foods should be of particular concern because they're relatively cheap and ubiquitously available. High-calorie, low-nutrition snacks, such as chips, candy and cookies, are less filling, making it easier to over-consume them compared with fiber-rich fruits and vegetables.
The results also point to an increase in childhood snacking stemming from the growing numbers of children who skip breakfast.
Branscum and Sharma say if we are ever going to put a dent the obesity crisis, communities needs to offer more health education programs for elementary school children. Such programs should include helping children to make healthier food choices. Some health experts believe snack foods should be taxed like other unhealthy lifestyle choices.
A new report from the Institute of Medicine (IOM) agrees schools should be a cornerstone in the obesity battle, but makes clear strategies must be implemented society-wide. The Institute recommends schools require one hour of physical activity daily and serve better food.
As part of the CDC's public awareness campaign, the first of a four-part HBO documentary series, The Weight of the Nation, premieres May 14 and 15, followed on May 16 by the three-part series for families. The series was developed in conjunction with the IOM, CDC and National Institutes of Health.
Lynette Summerill is an award-winning writer and Scuba enthusiast living in San Diego, CA with her husband and two beach loving dogs. In addition to writing about cancer-related issues for EmpowHER, her work has been seen in newspapers and magazines around the world.
Sources and consumer information:
Weight of the Nation. HBO Documentary Films. More information at: http://theweightofthenation.hbo.com
Institutes of Medicine. Consensus report, Accelerating Progress in Obesity Prevention: Solving the Weight of the Nation. 7 May 2012 http://www.iom.edu/Reports/2012/Accelerating-Progress-in-Obesity-Prevention.aspx
Tulane University. Bogalusa Heart Study. More information online at: http://tulane.edu/som/cardiohealth
Interview with Paul Branscum. 7 May 2012.
"Using the Theory of Planned Behavior to Predict Two Types of Snack Food Consumption among Midwestern Upper Elementary Children: Implications for Practice." International Quarterly of Community Health Education. Volume 32, Number 1 / 2011-2012. pp.41-55. http://baywood.metapress.com/app/home/contribution.asp?referrer=parent&backto=issue,5,9;journal,1,121;linkingpublicationresults,1:300315,1
42% of American adults will be obese by 2030, study says. By Melissa Healy,
May 8, 2012. Los Angeles Times. Retrieved May 10, 2012.
http://www.latimes.com/health/la-he-obesity-20120508,0,4332050.story
Overweight and Obesity. CDC. More information online at: http://www.cdc.gov/obesity/index.html
http://www.cdc.gov/nccdphp/dnpao/index.html
CDC. Weight of the Nation Media Telebriefing. 7 May 2012.
Reviewed May 10, 2012
by Michele Blacksberg RN
Edited by Jody Smith