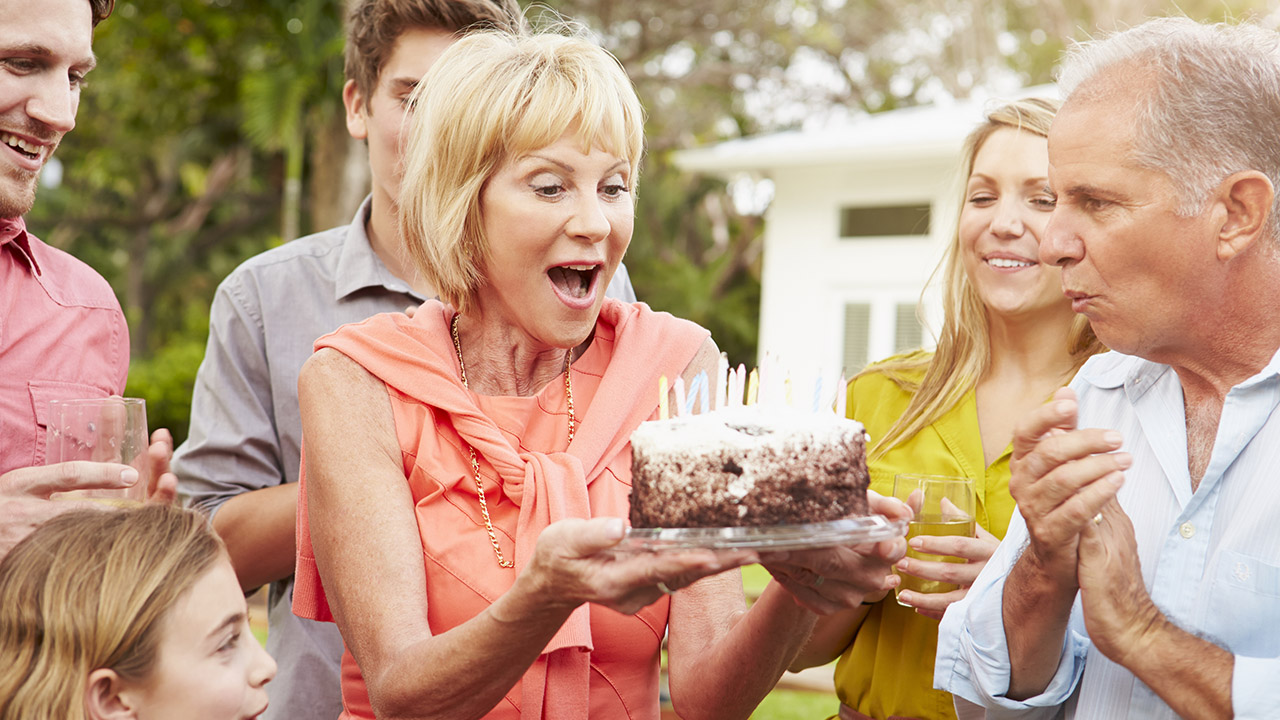 MonkeyBusinessImages/PhotoSpin
Your first period. I bet you've never forgotten it. Mine was on my 13th birthday. I knew to expect my first period, but I sure was shocked to see that blood.
My mom had ordered me a Modess Pads Starter Kit. It came with pads and a booklet titled "Growing Up and Liking It." I found the pads in my closet, put one on, and then, feeling embarrassed, went to tell my mom. My overwhelming emotion was that I was growing up, and I did NOT like it!
Menopause doesn't hit you with the jolt of your first period. Menopause comes on slowly; it sneaks up like wrinkles and extra pounds. The website 34 Menopause Symptoms explains, "Menopause occurs when a woman's ovaries nearly stop producing hormones such as estrogen and progesterone, which ultimately results in the cessation of both menstruation and fertility." The website reports that irregular periods, hot flashes and night sweats, vaginal dryness, and loss of libido are usually the first signs that menopause is approaching.
Unless you have a hysterectomy, which is known as "surgical menopause," there's no way to define a precise starting point for menopause. The average age is 51, but many women reach menopause in their 40s and others not until they are 55 or so. I was 55. My friend Linda was finished with periods by the time she was 46. I had periods for nine more years than Linda!
So what are the factors that determine what age you will be? WebMD quotes Dr. Nanette Santoro: "Menopause is strongly genetically linked, so you're very likely to fall within a few years either way of the age your mother was at menopause." There are certainly exceptions, but the age of your mom and older sisters is often a strong indicator of what age you will be.
Smokers tend to reach menopause sooner. Health writer Gina Shaw explains on WebMD, "No other lifestyle factor does more damage to your ovaries than smoking." Chemotherapy and surgery to your ovaries can also bring on an earlier menopause. Ethnicity plays a role too, according to Dr. Santoro: "Hispanic and African-American women reach menopause a little earlier, and Chinese and Japanese women a little later, than the average Caucasian woman."
"Premature menopause" is defined as menopause before age 40. According to the North American Menopause Society: "This occurs in about 1 percent of women in the United States. Premature menopause that is not induced can be genetic, metabolic, autoimmune, or the result of other poorly understood conditions." If you think you're beginning premature menopause, check with your doctor.
Many women are surprised to learn taking the pill or using other hormonal birth control methods do not affect when you will go through menopause. Giving birth, the number of pregnancies you've had, and breast-feeding also have no effect. The age you were when you started your period has no relevance to the age you will be when you enter menopause.
Menopause has empowered me to become more confident, brave, and creative. I've even started a blog about my experience. Yet I must admit, many of the details of menopause are fading.
But I still remember my 13th birthday like it was yesterday. My dad gave me a transistor radio. My mom baked my favorite angel food cake and iced it with lemon frosting. Friends came for a sleepover. And after that birthday, I had periods for 42 years. Those years sure went fast!
Sources:
What Age Do Women Start Menopause Symptoms. 34 Menopause Symptoms. Retrieved August 3, 2015. http://www.34-menopause-symptoms.com/articles/what-age-do-women-start-to-get-menopause-symptoms.htm
Perimenopause & Premature Menopause FAQS. North American Menopause Society. Retrieved August 3, 2015. http://www.menopause.org/for-women/expert-answers-to-frequently-asked-questions-about-menopause/perimenopause-premature-menopause-faqs
When Will You Reach Menopause. WebMD. Retrieved August 3, 2015. http://www.webmd.com/menopause/features/menopause-age-prediction
Reviewed August 13, 2015 by Michele Blacksberg RN
Read more in Your Guide for Menopause & Hot Flash Treatment Options