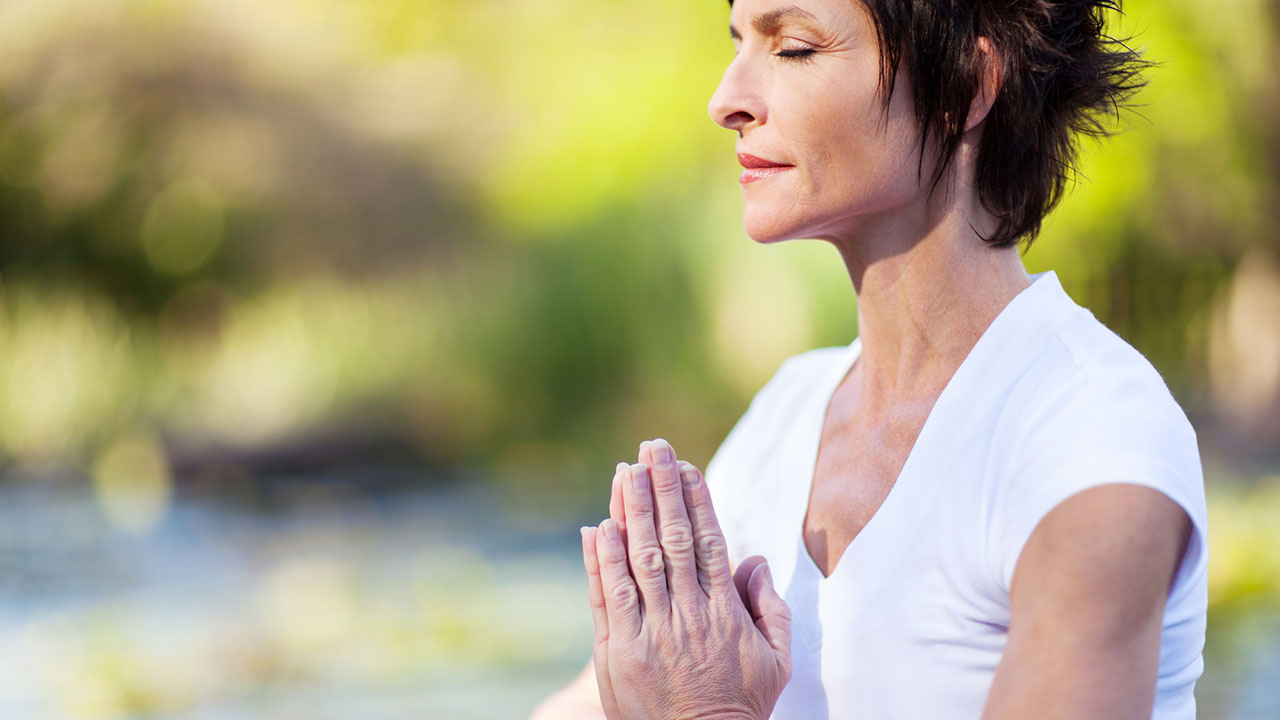 michaeljung/Fotolia
Last January, I woke up in the middle of the night drenched in sweat. I threw off the covers and made my way to the bathroom where I stood by the sink for what seemed like hours but honestly was just about 15 minutes.
Since turning 40, it was the first time I experienced what felt like a hot flash. I felt a niggle in the back of my mind that this might be the beginning of menopause but pushed the thought aside and went back to bed.
Over the next few days, I went through a ton of other things. I was extremely emotional – more than normal – and I had gained 3 pounds that week even though I had done the same things I had been doing in the past to maintain my healthy lifestyle. The worst part is I started my period over a week early.
The next morning, I went to my calendar to note my period, and I noticed this was the fourth month in a row my period had been irregular, which is truly the first sign of menopause.
I wound up going to the doctor, where she politely sat me down and confirmed I was indeed going through the early stages of menopause. She said that I had probably been going through it for the last couple of years, and it had finally reared its ugly head to the point that I was now heading into a phase of dealing with menopause and all the symptoms and issues that arise because of it.
According to the Mayo Clinic, most women do not start experiencing menopausal symptoms until the age of 51, but for some women, perimenopause (which is what I am experiencing) can start as early as the 30s or 40s.
I talked to the doctor for a bit more, and we discussed HRT, but we both decided that in my case, she didn't want me to go on this medicine. She sent me home with some brochures, and after reading them, I decided to do a few things to help me along the way that might relieve or lessen the symptoms I was feeling.
I also decided this was a great time to sit down and talk with my 17-year-old daughter about menopause. Since the women in our family seem to start early, I don't want her to be blindsided when it hits her down the road. If I educate her now, then she will be able to make the choice of what she needs to do to help eliminate her symptoms as well.
These are the things I learned and shared with her. I hope she will take this information and keep it with her for years to come.
Food Choices Make a Difference
I set about doing some research, and I found that if I changed my diet it would help a great deal in hot flashes and night sweats. According to EatingWell.com, a diet high in calcium, B vitamins, omega-3s, and fiber can help soothe the symptoms. They even suggested eating a Mediterranean diet can help calm hot flashes.
Nonprescription Over-the-Counter Medicine Can Help
A number of nonhormonal remedies are available for the treatment of hot flashes. Some of these remedies are available over-the-counter but are not FDA-approved. I started taking evening primrose oil because it has benefits that help reduce night sweats and hot flashes. Black cohosh is another herbal supplement you can take to help with hot flashes. Both of these have been known to work amazingly well.
Changes in Your Environment
We started lowering the temperature at night when we go to bed. Not only does this help with the hot flashes, but it also helps you sleep better at night.
When you dress during the day, try using layers instead of a bulky sweater. For me, I wear a light T-shirt and a hoodie over top of that. This way, when I feel those nasty hot flashes coming on, I can remove a few pieces of clothing and feel like I can still breathe.
Meditation Helps
One of the things that has really helped me is practicing yoga. Not only does it calm my nerves, but it is also a form of exercise. Exercise in itself has been known to help reduce hot flash symptoms as well.
Essential Oils
I firmly believe in essential oils right now because they have been the most help in dealing with all the hot flashes I have been going through. Some of my favorites are basil, chamomile, and peppermint. I simply add them to my bath water and while soaking, they seep into my skin helping me to sleep better without major hot flashes and night sweats.
Regardless of where you are on your menopausal journey, there is always a way to deal with the symptoms. You just have to take the time to do some research. Believe me – it's worth it.
Note: Each woman's situation is unique. Read our articles for more information on who may be candidates for hormonal and nonhormonal treatments and then discuss your options with your doctor to determine what's right for you.
Sources:
Essential Oils for the Menopause. Aromatherapy Lifestyle. Retrieved December 31, 2015. http://www.quinessence.com/blog/essential-oils-for-menopause
Foods to Help Manage Menopause. EatingWell.com Retrieved December 31, 2015. http://www.eatingwell.com/nutrition_health/healthy_aging/foods_to_help_manage_menopause
The Definition of Menopause. Mayo Clinic. Retrieved December 31, 2015. http://www.mayoclinic.org/diseases-conditions/menopause/basics/definition/con-20019726
Read more in Your Guide for Menopause & Hot Flash Treatment Options