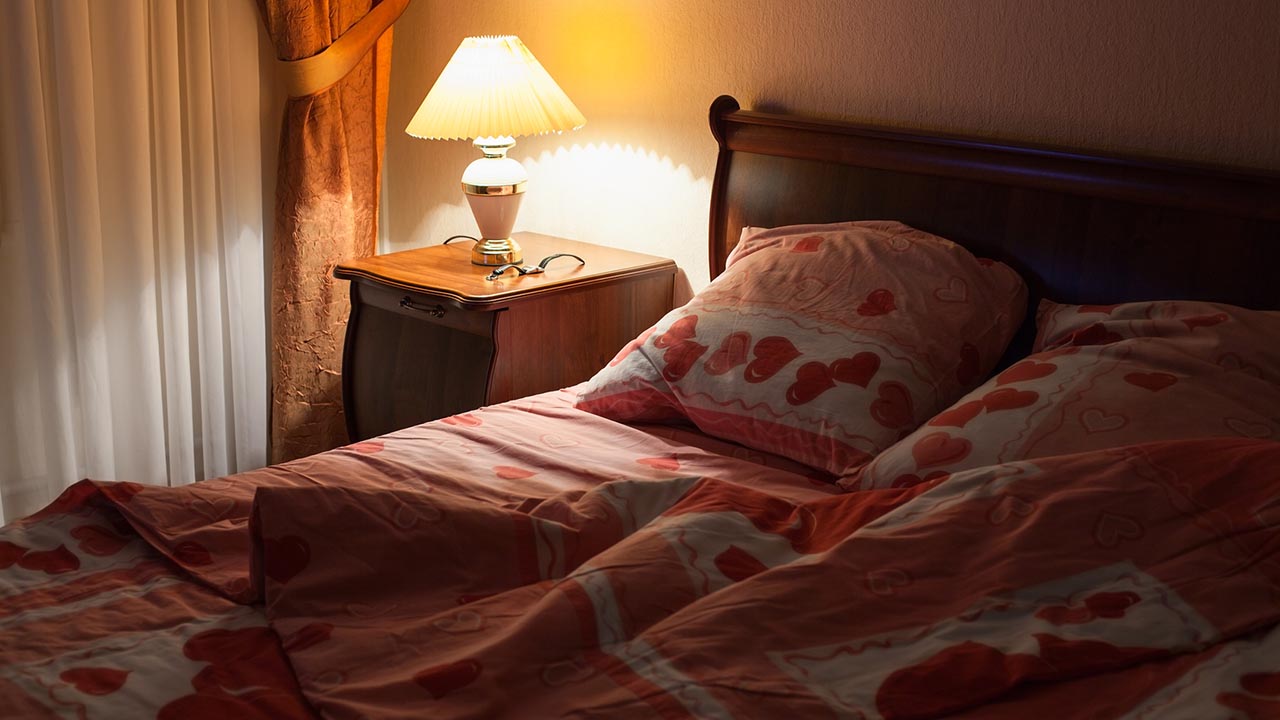 antiksu/fotolia
"Are you ready for an awesome time?" I asked as I answered my girlfriend's phone call.
"Yes, of course, I just have to fit everything in my suitcase without it breaking" she laughed.
A weekend away with my friends was just what I needed. I packed all the necessities for a girl's ski trip including gear, a novel and, of course, my summer pajamas. That may sound strange, considering I was also bringing my winter attire, boots, and mittens.
The thing is; I've started to suffer from dreaded night sweats. It could be below freezing outside, but I have a fire burning in my body at night, and the only comfort is to dress for my heat wave.
According to WebMD "A hot flash, sometimes called a hot flush, is a quick feeling of heat and sometimes a red, flushed face and sweating. The exact cause of hot flashes is not known, but may be related to changes in circulation. Hot flashes happen when the blood vessels near the skin's surface dilate to cool. A woman may also sweat to cool down her body. And some women have a rapid heart rate or chills." When this happens at night, it is called night sweats.
There are many causes of night sweats. Knowing I have many other perimenopausal symptoms described by the Mayo Clinic, such as mood swings and menstrual irregularity, means I can be fairly certain my body is trying to tell me something with all these changes.
Surely my roommates would understand and tolerate my complaints as I suspect they're all trying to navigate this great new stage of life as well. It's just that I hope my lack of sleep doesn't ruin my vacation!
As if hot flashes in the day weren't enough to deal with, it seemed my rest was being disrupted every evening. Each night I wake up to soaking wet pajamas and sheets with a racing heart. Why me?
According to research at Everyday Health, my estrogen is plummeting which confuses my hypothalamus - the fancy word for our inner-body temperature control panel. My core temperature rises and that makes my body try to cool down, also known as sweating. Wonderful!
I use lots of tips to keep the night sweats at bay, including fans, open windows, and wearing cotton. I also try deep, slow breathing before bed. I exercise daily, and I even use a chill pillow for relief. Those recommendations from WebMD have really helped me cope.
Knowing about my night sweats helps me manage and get through this time in my life.
Sources:
Menopause and Hot Flashes. WebMD. Retrieved October 21, 2015. http://www.webmd.com/menopause/guide/menopause-hot-flashes
Symptoms of Perimenopause. Mayo Clinic. Retrieved October 21, 2015. http://www.mayoclinic.org/diseases-conditions/perimenopause/basics/symptoms/con-20029473
Menopause and Sweating. WebMD. Retrieved October 20, 2015. http://www.webmd.com/menopause/features/menopause-sweating-11?page=3
Menopausal Night Sweats: Why They Happen and How to Cope. Everyday Health. Retrieved October 20, 2015. http://www.everydayhealth.com/menopause/night-sweats.aspx
Reviewed October 21, 2015 by Michele Blacksberg RN
Read more in Your Guide for Menopause & Hot Flash Treatment Options