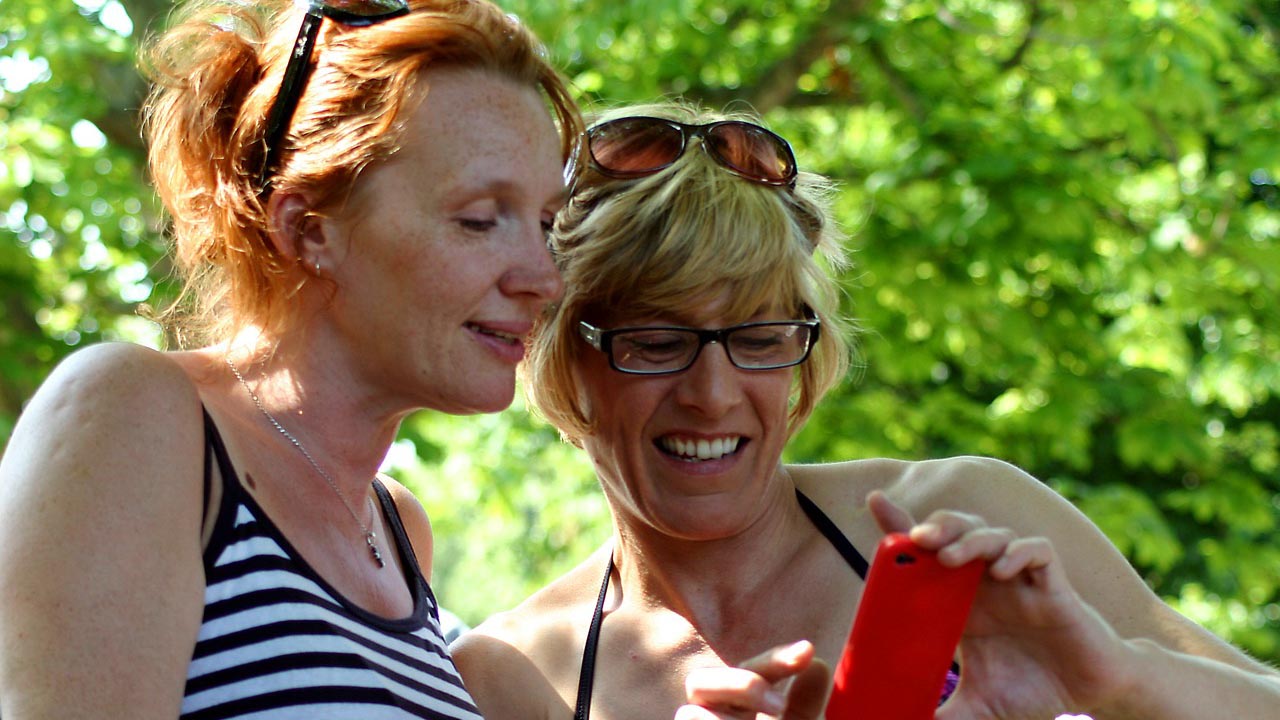 HND/ License: CC0 Public Domain
When I was in fifth grade, my friend Carolyn showed me the calendar she used to track her periods. She circled those days with a red pen. Standing next to Carolyn's desk in 1965, I never would have guessed that 50 years later, women would track their periods on phones they carried in their purses. Not only that, but once perimenopause sets in, women can use their phone to track hot flashes. Amazing!
Let's back up a bit, though. Why would a woman want to track her hot flashes? The Mayo Clinic reports the frequency of hot flashes "varies from woman to woman, but usually the range is from one or two a day to one an hour." Since women have such variations in hot flashes, it's important to bring details of yours to a doctor's visit. "There are a number of low-risk coping strategies and lifestyle changes that may be helpful for managing hot flashes," the North American Menopause Society reports, "but if hot flashes remain very disruptive, prescription therapy may be considered." To best determine the type of treatment for you, your doctor will want a descriptive record of your hot flashes.
In your notes, record the intensity of each hot flash. Use wording such as "mild with only a slight increase in body temperature" or "extreme heat and sweating." Include other symptoms such as dizziness or nausea. Record how many seconds each hot flash lasts. Along with intensity and length, chart specifics such as the time of day, what you're wearing, and foods and beverages you've consumed recently. Make note of your mood and emotions, too. These detailed notes will help you and your doctor figure out possible hot flash triggers or factors that make your hot flashes worse.
Now onto that incredible invention: the smartphone! My Symptom Tracker Diary is designed to track any medical symptoms and is just right for recording the date, time, and severity of a hot flash. Menopause Diary 2 lets you list details of your cycle, moods and stress level, hot flashes, night sweats, and sexual intimacy. My Pause features more than 35 menopause symptoms for you to track on a daily basis. All three apps allow you to make notes, list treatments, chart trends, and email a report to your doctor.
Of course, you can track your hot flashes on your computer or use that old-fashioned technique of yesteryear: paper and pen. If you decide to go the paper and pen route, consider treating yourself to a pretty journal and cool pen (hot flash pun not intended). After all, menopause is a time to indulge yourself.
Keeping a record of your hot flashes not only provides valuable information for you and your doctor, but it helps you feel more in control of menopause. And someday, just like an old period calendar I found a while ago, you can look back at your hot flashes and smile, no matter how you record them!
Sources:
Hot Flashes: Definition. Mayo Clinic.org. Retrieved October 29, 2015. http://www.mayoclinic.org/diseases-conditions/hot-flashes/basics/definition/con-20034883
Hot Flash FAQs: Triggers, Symptoms & Treatments. North American Menopause Society. Retrieved October 31, 2015. http://www.menopause.org/for-women/expert-answers-to-frequently-asked-questions-about-menopause/hot-flash-faqs-triggers-symptoms-treatments
Should I treat my hot flashes or wait them out? North American Menopause Society. Retrieved October 31, 2015. http://www.menopause.org/for-women/menopause-take-time-to-think-about-it/consumers/2014/12/16/should-i-treat-my-hot-flashes-or-wait-them-out-
Reviewed November 5, 2015 by Michele Blacksberg RN
Read more in Your Guide for Menopause & Hot Flash Treatment Options