Something that actually helps?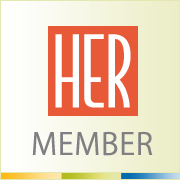 By
Belinda Jo
September 15, 2013 - 2:17pm
About 3 years ago I suddenly had 'an' outbreak that presented with 5 distinctly different rashes. I have been to homeopaths, general practitioners, dermatologists, allergists and have been handed words like a topical dermatitis, auto-immune disorder, eczema, psoriasis and something about the blood being unable to pump back up my legs.
Right now the intense outbreak I am experiencing is mostly on the palms of my hands and bottom of my feet. The skin is overgrown, extremely itchy, thin & splits easily and without provocation. My feet just became involved the 1st of July - most days the pain from the skin splitting is so painful I cannot walk. At least when it was mostly the palms of my hands I could just keep my hands pretty much closed and not apply any pressure.
I have tried EVERYTHING that everyone has suggested. I/m not exaggerating! Can anyone here tell me anything they have used with REAL positive results? Thank you very much for any suggestions.
Belinda